Home
Effortless modern vehicle maintenance
Servicing the fleet of the future

Today's modern vehicles have more technology in them than ever before. Maintaining them is an urgent need–and an extraordinary opportunity.
Every new vehicle is digitized
All new vehicles have at least 3 sensors, with most modern vehicles having 30 or more. New capabilities such as ultrasonic, radar, and camera-based technologies are exponentially increasing the complexity of servicing modern vehicles.
The automotive landscape is shifting
Over 15M new vehicles are sold each year in the United States. Digitized vehicles are on pace to dominate the automotive landscape.
Service modern vehicles
at scale with effortless
speed and precision
Every Kinetic Center comes with everything you need to modernize and future-proof your shop: robotics, proprietary AI, and in-house expertise. Make your business the go-to place for fast, precise, digital repair and maintenance across makes and models without the burden of costly equipment, software updates, or the need to hire new staff.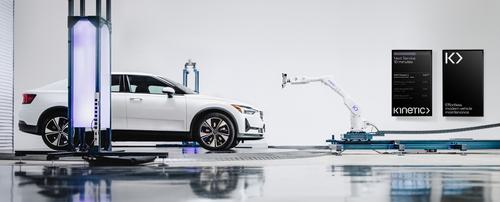 Kinetic Performance
compared to
Manual Methods
Speed: end-to-end cycle time
Average time from pick-up to drop-off
Speed: Calibration
Average time per vehicle
Precision: Target Placement
Tolerance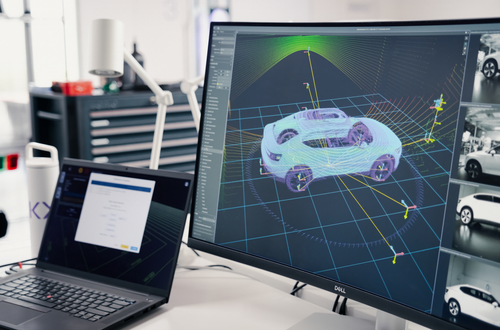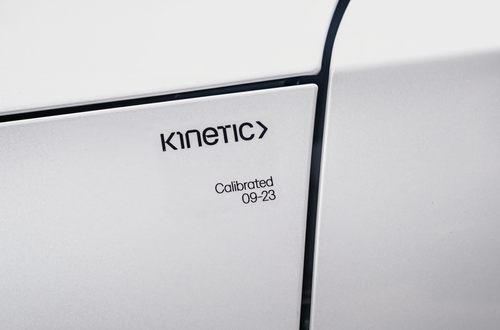 Kinetic helps
businesses grow
and evolve
Kinetic's sole focus is digital vehicle maintenance. Businesses who partner with us can focus on what they do best, while adding new revenue streams, and vital services.
Kinetic partners with
Dealerships

Independent repair shops

National repair chains

Autonomous fleets

Rental fleets

OEMs
Learn how Kinetic is moving the industry forward